Boondooma Homestead Museum, Heritage Complex & Caravan Park
Welcome to Boondooma Homestead
Boondooma Homestead is a heritage-listed complex, a registered caravan park, located near the junction of Boondooma Creek and the Boyne River.
The homestead was the centre of the original Boondooma Station, which was settled in 1846 by three young Scotsmen.
It was originally bounded by the hill east of Proston, Brovinia Creek to the north, Darr Creek to the south, and the Dividing Range to the west.
The homestead was built from the 1850s to the 1870s and was added to the Queensland Heritage Register on 21 October 1992.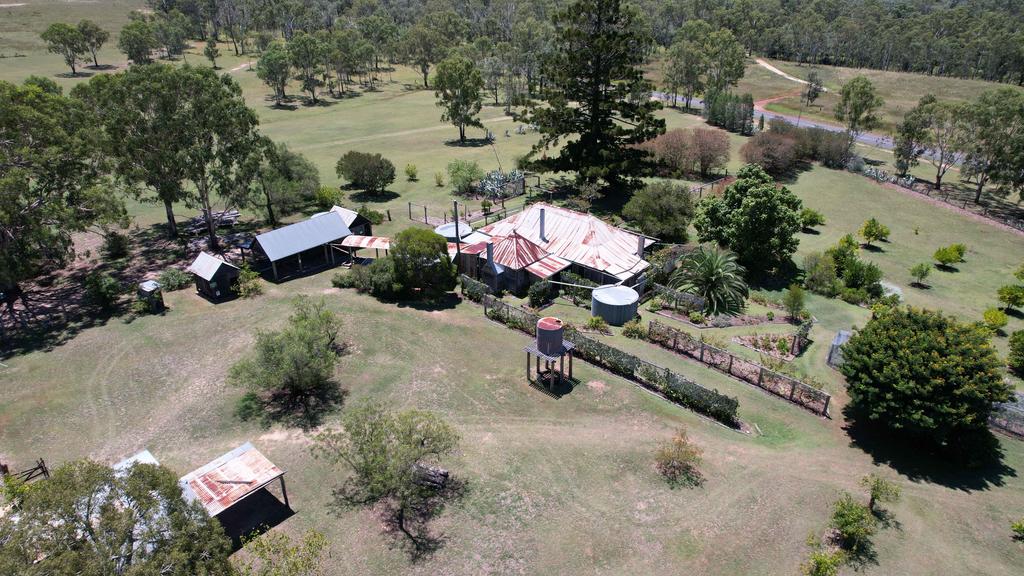 The main surviving buildings in the complex include a stone building and timber house from the 1850s. Features include: a dining room (erected during the 1870s); a walkway between the house and the dining room; a cooling shed; cow bails (prior to 1939 used as stables); a structure which functioned as a postal receiving office from the 1860s; and a garage built in the 1950s.
The grounds in which the homestead complex is located shows evidence of a formally laid out garden comprising an orchard of citrus trees, and mature plantings such as blackbean, bottle, oak, pine and pepperina trees. Trellises for grape vines, garden beds and various fences are also evident located adjacent to the timber house.