Membership of Boondooma Museum & Heritage Association Inc.
Interested people are encouraged to become members of Boondooma Museum & Heritage Association Inc. as provided for in the rules and to take an active interest in the activity and ongoing development at Boondooma Homestead.
Members will be kept informed by regular newsletter and will be invited to the Annual General Meeting held in November each year. Members will be eligible for election to the Management Committee at each AGM or earlier if a vacancy occurs.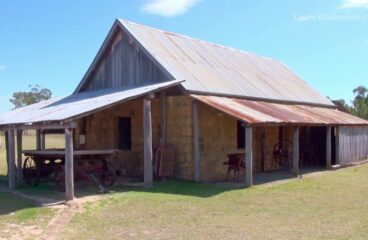 The Association hosts many community events including An Australia Day Celebration and Anzac Day parade. The complex has hosted many community group functions and also family gatherings.
The complex is open on a daily basis and day visitors can participate in guided or self guided tours. A recent development is the approval of the property as a Caravan park. All money raised by the activity is invested back into the complex.
In recent years major progress has taken place in the restoration of the historic homestead and adjacent buildings. Other developments have taken place.
Recent developments include: