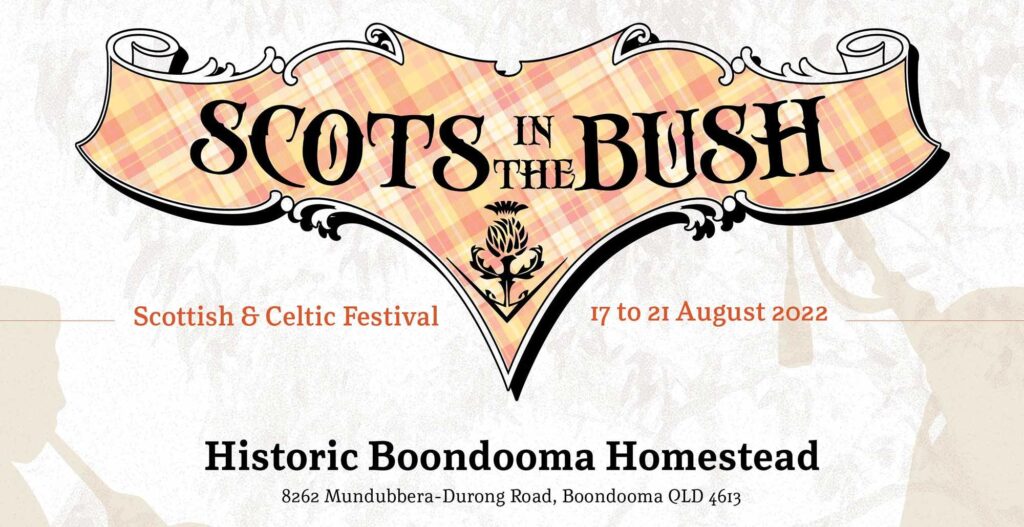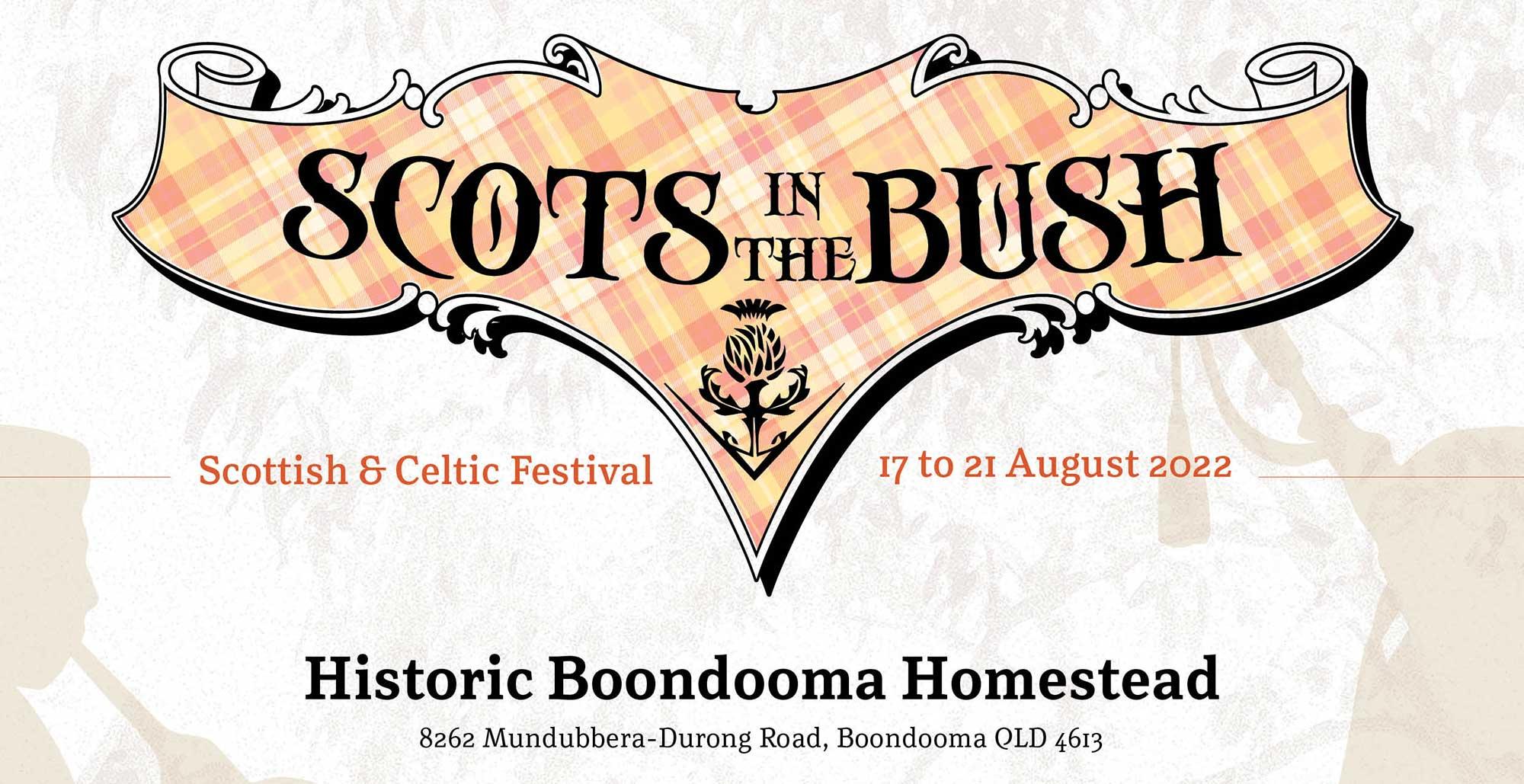 Scots in the Bush 2022
Date/Time
Date(s) - August 17, 2022 - August 21, 2022
5:00 pm - 2:00 am
Location
Boondooma Homestead
Details
Listen to the skirl of the pipes, the beat of the drums and the swing of the kilt at Boondooma Homestead.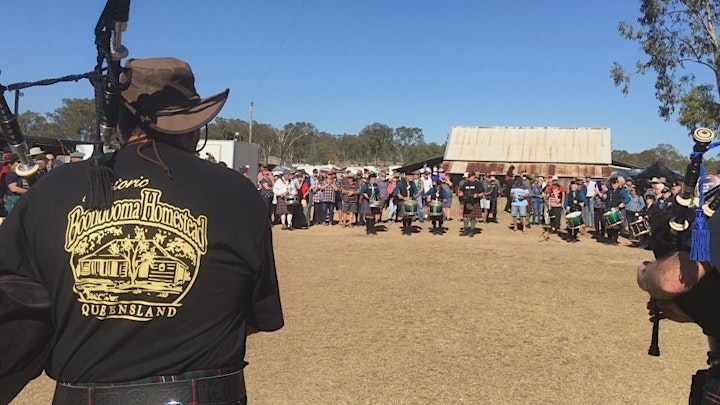 For everyone who loves the Celtic Culture. Pipe bands, ceilidh bands, dancers representing any Celtic Country would be most welcome. The program allows for participation by people who play music that represents a Celtic country. Many performers are featured but there is opportunity for walk up artists to perform. Give Judy a call on 0427364026 if you would like to perform particularly on the Wednesday evening or Thursday morning.
Stall holders are most welcome. There are special tickets for stall holders. Buy your ticket and then register your stall by phoning 07 4168 0159.
For those looking for accommodation for Scots in the Bush, Lake Boondooma is offering a 20 percent discount. This is courtesy of South Burnett Regional Council.